All the events insured by
Already
25,774 tikos

have enjoyed an HolaPlace space.
La terraza de Edu es espectacular en cuanto a vistas y ubicación se refiere, el espacio es muy versátil porque es muy amplia y tiene diferentes ambientes, eso da mucho juego a la hora de celebrar cualquier evento, tanto si es una fiesta personal como de trabajo, y además para el anfitrión, un diez en todos los sentidos. Repetiremos sin duda alguna 😊
Mis amigos y yo hemos celebrado un cumpleaños este sábado en El peñón d'en fargues y todo ha sido perfecto. La terraza con unas preciosas vistas. Hemos estado muy cómodos. Alex ha estado en todo momento preocupado porque todo saliera bien y nos preparó una estupenda comida. Fantástico
Celebramos el cumpleaños 30 de mi pareja en la terraza de Claudio y estuvo genial. Es muy atento y ante cualquier duda siempre estaba disponible para resolverlo. Hicimos una barbacoa y la pasamos todos genial :). Seguro repetiremos en el futuro. ¡Gracias Claudio!
El perfecto anfitrión. Gracias Freddy
Celebramos una calçotada el sábado con 23 personas y lo pasamos genial en la terraza de Thomas. Entre nosotros había un bebé y Thomas estuvo siempre atento a lo que pudiéramos necesitar (lugar para cambiarlo, un espacio tranquilo para que descansara...) Además es muy simpático y la única pena es que no pudiese unirse con nosotros a la fiesta! Un placer, y hasta la próxima!
Fue como esperaba, todo según me dijeron que sería. Estuvieron muy atentos de lo que fuimos necesitando.
El espacio genial. La atención fantástica y las vistas increibles.
El espacio es muy agradable y la anfitriona muy amable. Nos ayudó en todo momento y atendió todas nuestras peticiones.
How does it work:
a piece of cake

.
🍿 Discover HolaPlace in less than 1 minute
1) Choose the venue you like the most

Rooftops, gardens with swimming pool, indoor spaces… Find the space that suits your needs. The price covers a 6 hours event. Yes, 6 hours!

2) Chat with the host

Start chating with the host about your event, it's free of charge! We advice you to chat with 2 or 3 hosts in order to have plan B and C, just in case!

3) Confirm booking and enjoy 🎊

Once the host pre-approves your request, you will be able to confirm and block the space through an 100% secure online payment by card or wire transfer.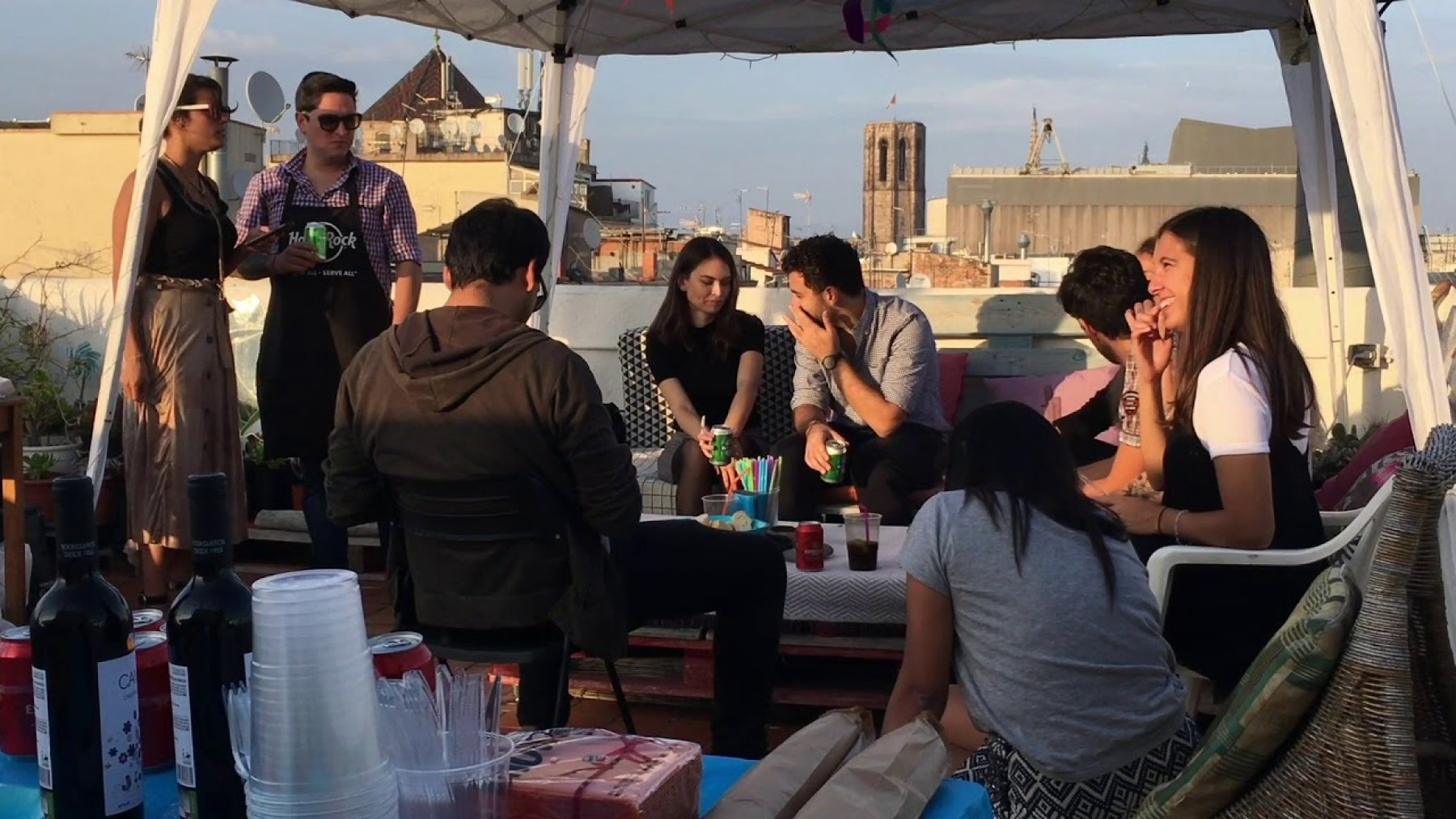 Rent your space a few hours and earn
1072€ a month

on average
Victoria, anfitriona de HolaPlace en Madrid, desde Julio 2018
"
Quería contaros mi experiencia como anfitriona en HolaPlace. Esto no hubiera sido posible sin esta plataforma que pone en contacto a invitados que quieren disfrutar de un espacio por unas horas, con anfitriones que disponen de un sitio para ello. Estoy encantada del trato recibido por los chicos de HolaPlace, siempre con amabilidad y simpatía.
La web es súpercompleta y sencilla permitiendo la rápida comunicación entre invitados y anfitriones, con una total libertad de autogestion… Y que decir de los beneficios que aporta! Además de conocer a nueva gente, el dinero ganado por el alquiler de mi espacio de vez en cuando nos ha permitido hacer un viaje precioso a Tailanda. Es un extra que viene genial.
Por otro lado está bien que alguien disfrute de un espacio que nosotros ya lo tenemos muy disfrutado 🙂
Os animo a uniros al grupo de tik@s y subir vuestras terrazas… 100% recomendable.